A series of city pin icons,
from CitizenM to Rotterdam.

FROM 1
TO 10
PINS
It all started with a series of City Icon pins for hotel chain CitizenM. One of the pins we made for them was the Cube House in Rotterdam and we saw potential in a bigger series of icons.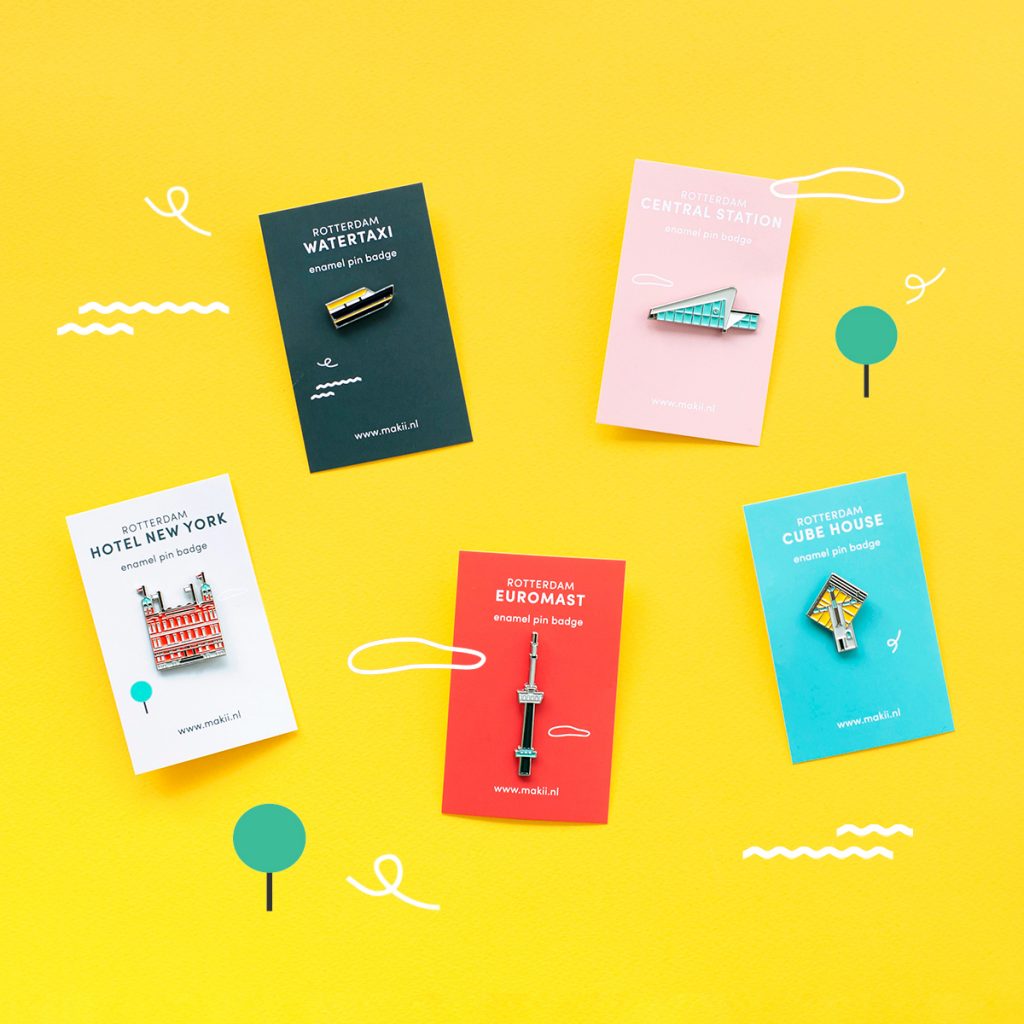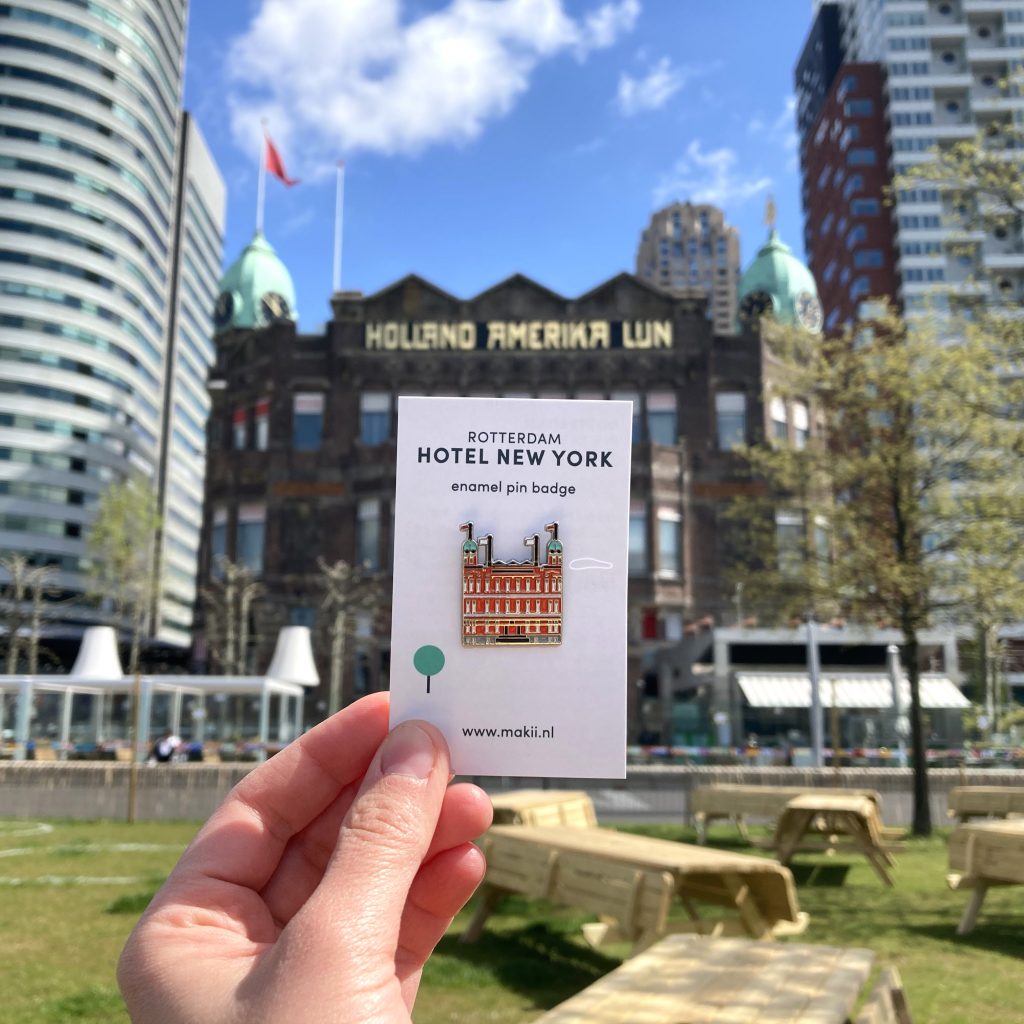 CUSTOM
PINS
This series became a huge success and the pins are now sold in lots of different shops, museums and hotels in Rotterdam! Museums in the Netherlands even started approaching us to ask for custom made pins and backing cards.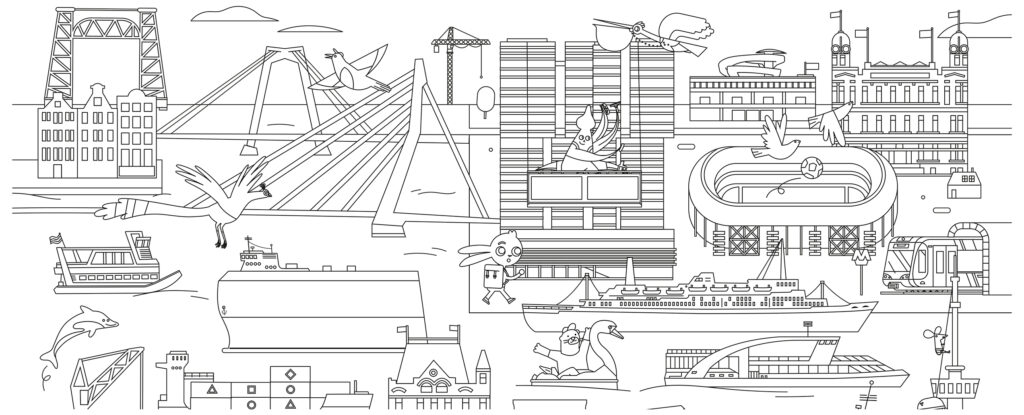 EXPANDING THE SERIES
Because the Rotterdam pins have proven to be popular, we have started developing the Rotterdam series by adding a colouring picture and temporary tattoos. And we are slowly expanding the City Icons pins to other cities too! So… Are you the mayor of a cool city and are you looking for unique city icons of your city? Don't hesitate to contact us 😉

Are you interested in a collaboration as well? We're looking forward to hearing from you!
Download our Tailor Made Catalogue to get an overview of the possibilities.
Or get in touch via email or give us a call at +31 6 47 51 44 84.