Giant Colouring Picture and window illustration for Naturalis Biodiversity Center:
a research center and natural history museum in Leiden.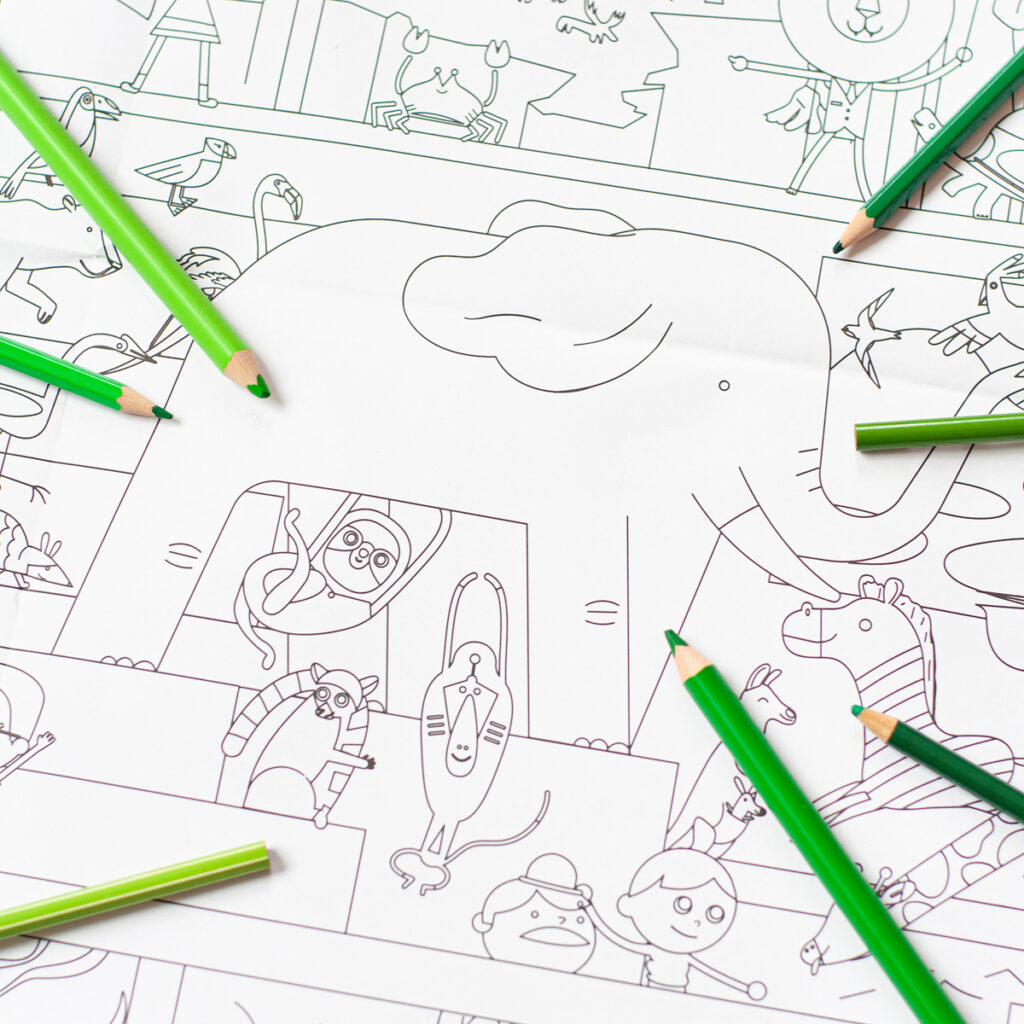 COMPLEX CONTENT
Our goal with this project was to make the world of Naturalis – the world's biggest research center – accessible for kids. The challenge was to translate the complexity of the entire museum and research center into a 2D colouring picture. We were invited for a tour and worked together with the education department to make sure all the content was correct and the scientific facts were accessible enough for kids to understand.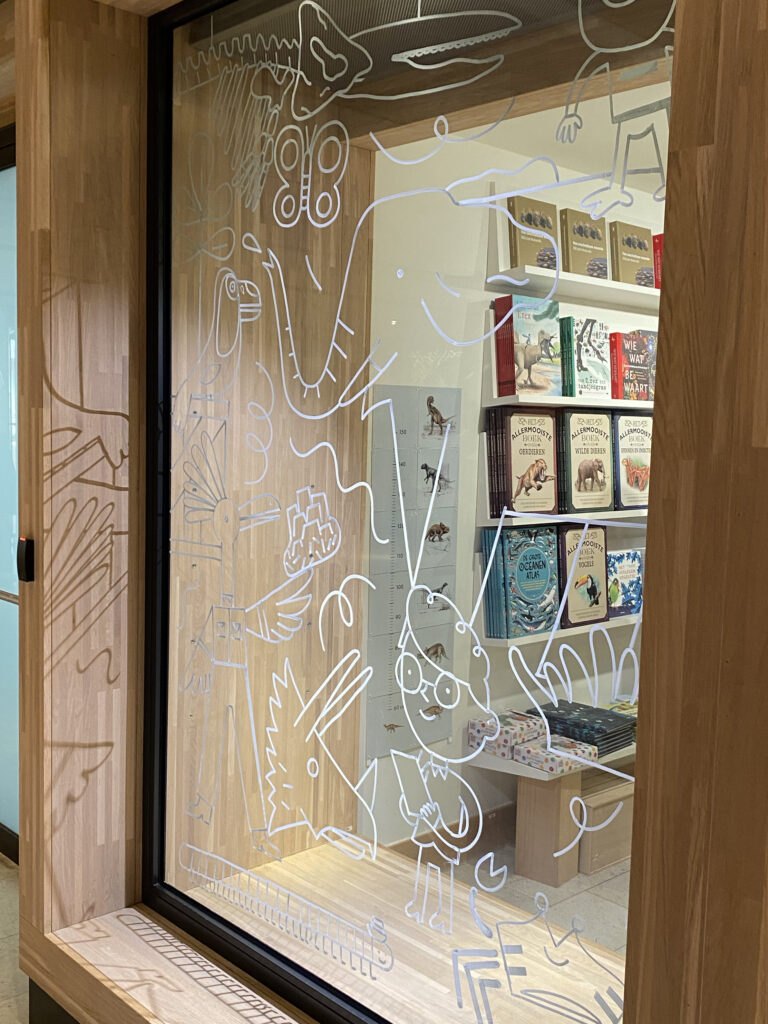 COLOURING PARTY
We don't just produce and deliver a project, but we love to think about the part that comes after this too: marketing. As a way to promote the colouring picture, we made a giant Makii illustration on the window of the Naturalis museum shop. When we were done, kids were able to colour it in with special window crayons. Always great to see kids interact with our products!

Are you interested in a collaboration as well? We're looking forward to hearing from you!
Download our Tailor Made Catalogue to get an overview of the possibilities.
Or get in touch via email or give us a call at +31 6 47 51 44 84.