A series of 5 original, 2 meters wide search-and-find books
for Lannoo publishers.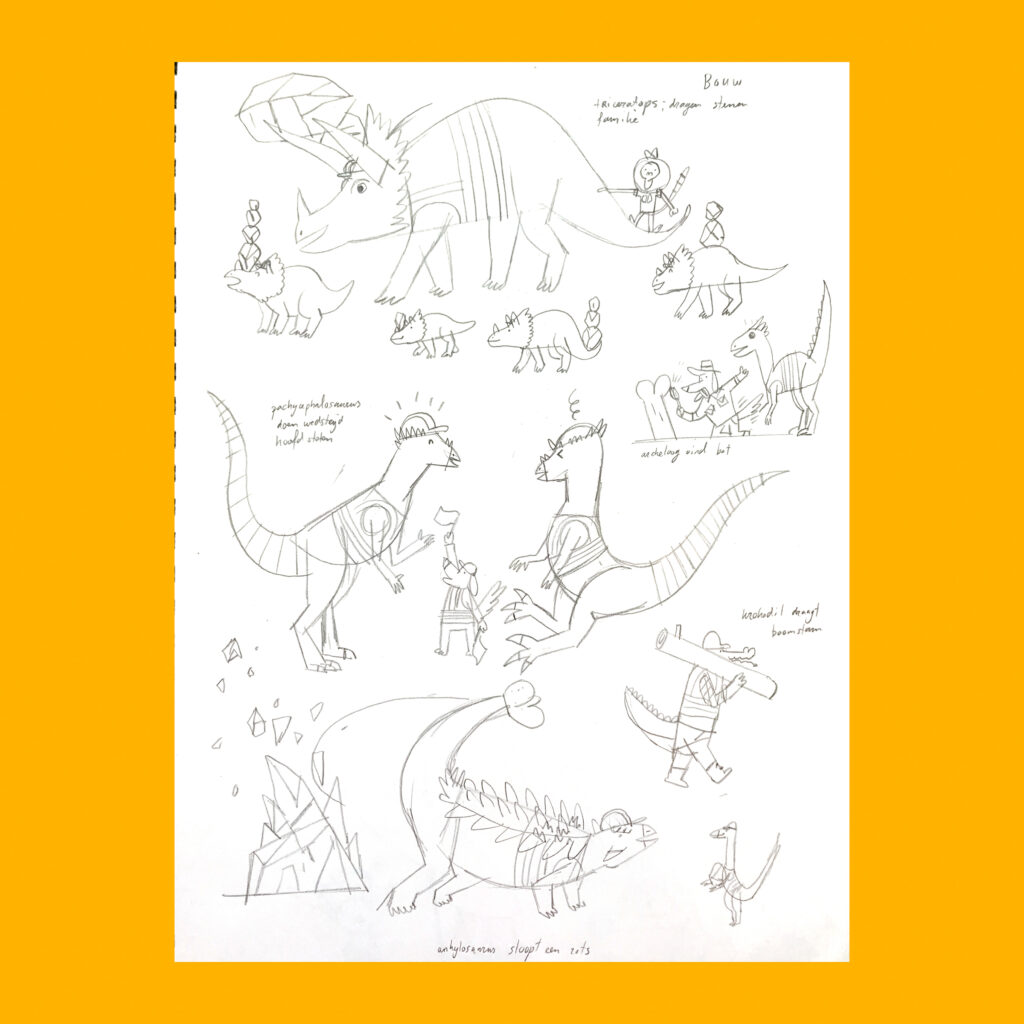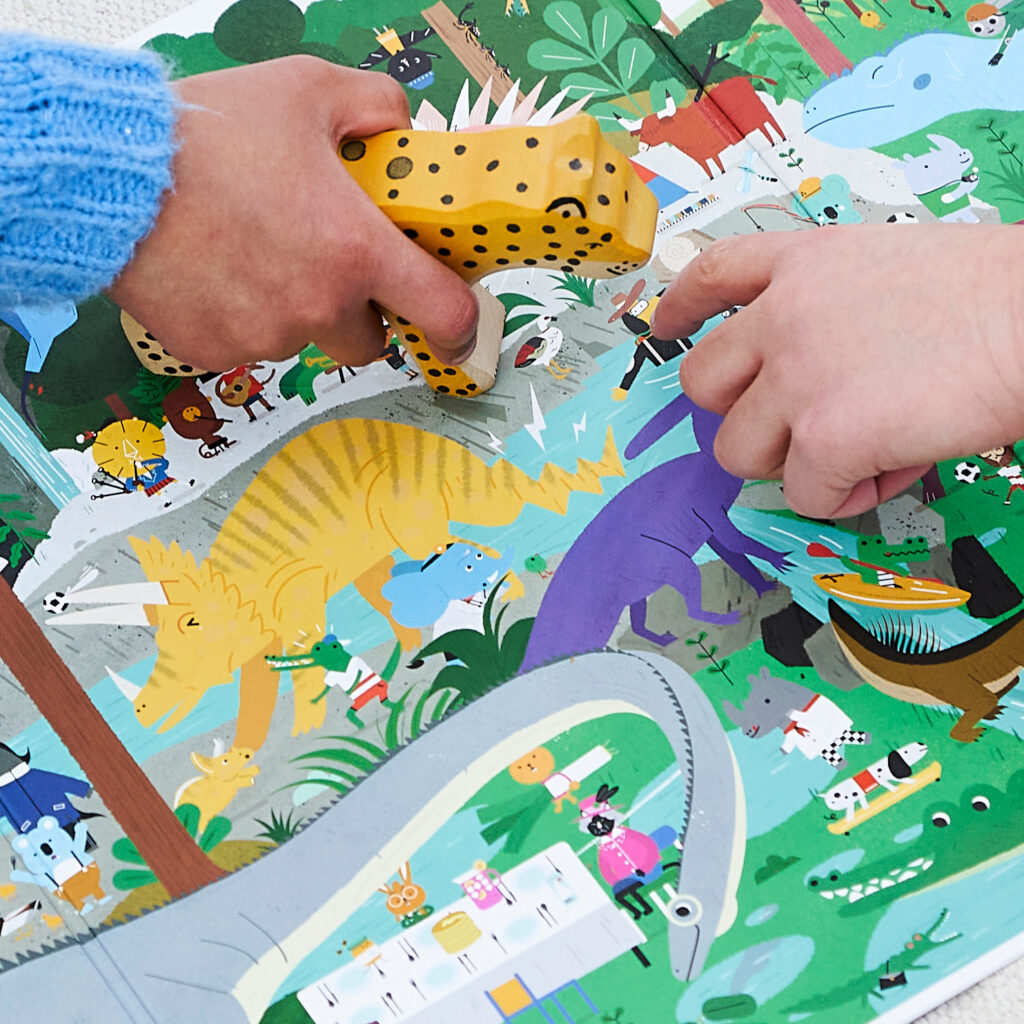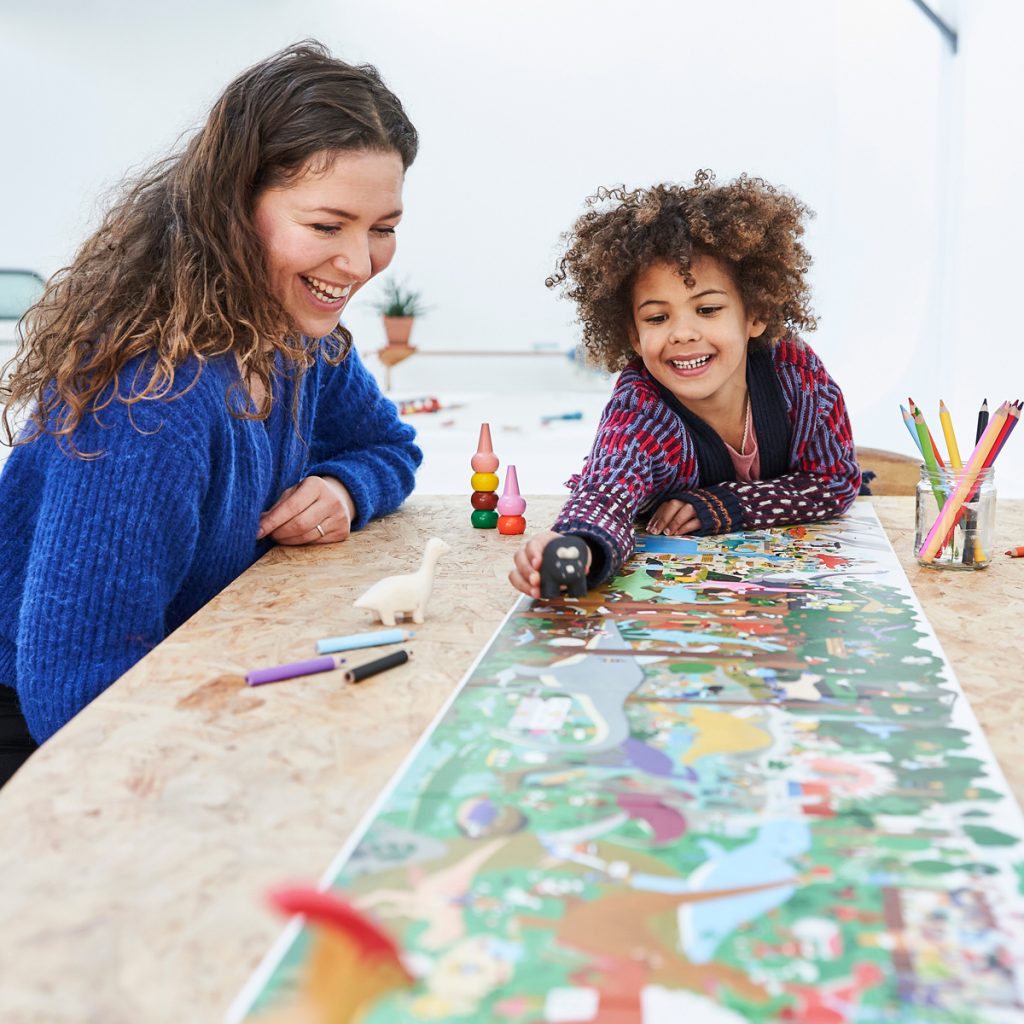 BIGGER
STORIES
Isn't it every illustrator's dream to create children's books? Well, for us it certainly was. We were already making products that tell a story and are educative, but we wanted to expand this even more. And what better way to tell a story than a with a book? So we took this next step with Lannoo publishers and made the world of Makii even bigger.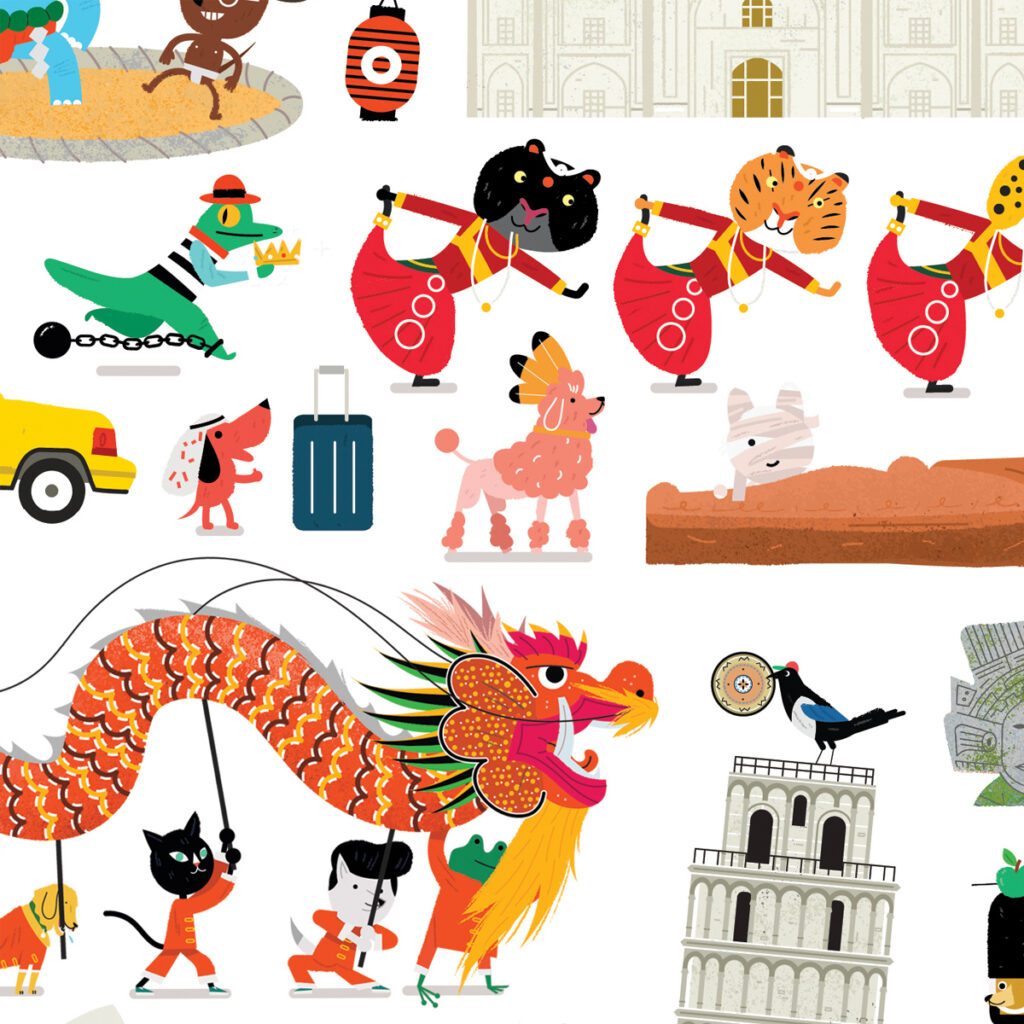 DESIGNED
FROM
A TO Z
Lannoo presented us an exciting and innovative book concept: ZigZag. We were immediately sold and thought it would be a great way to tell stories. We designed everything from the cover, to the giant illustration on the front side of the book and the facts on the back side. We worked together with our regular writer Jurrit, who also writes the little poems for the products of our own collection.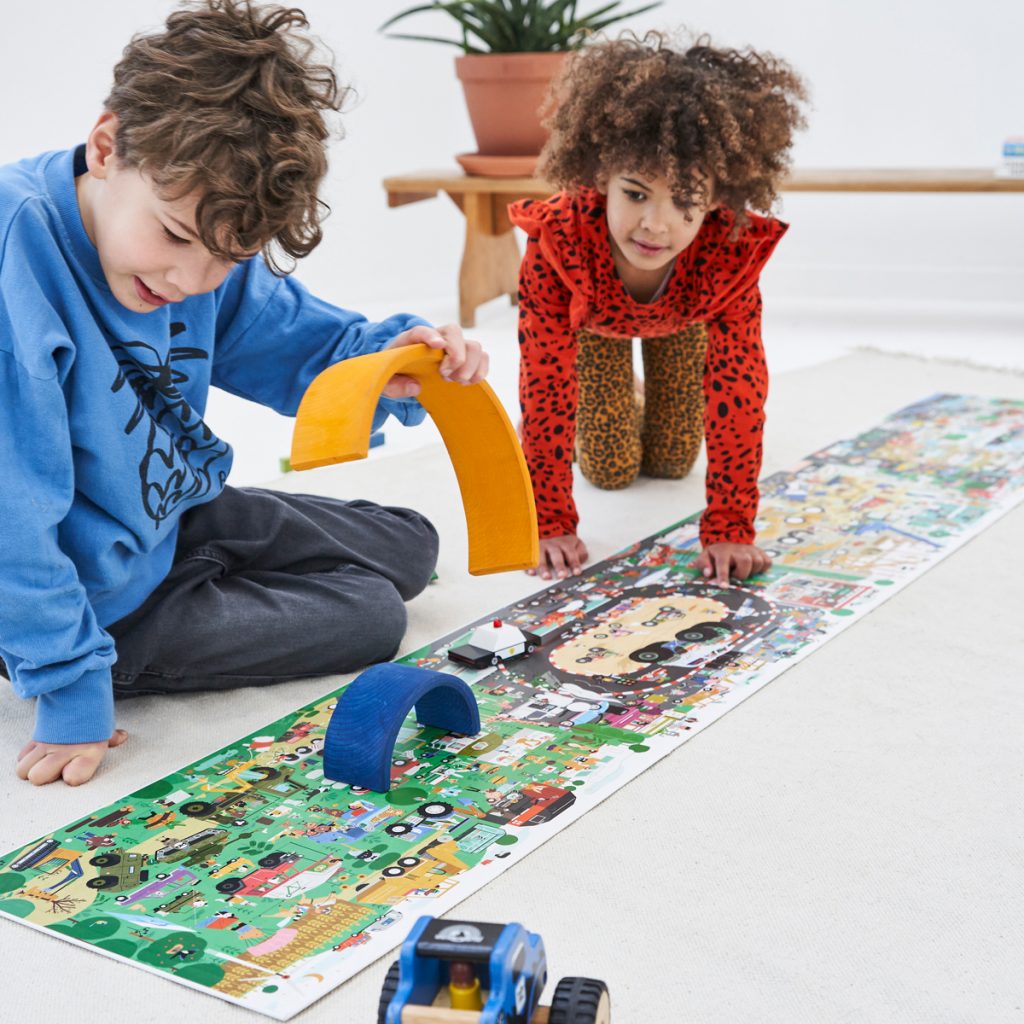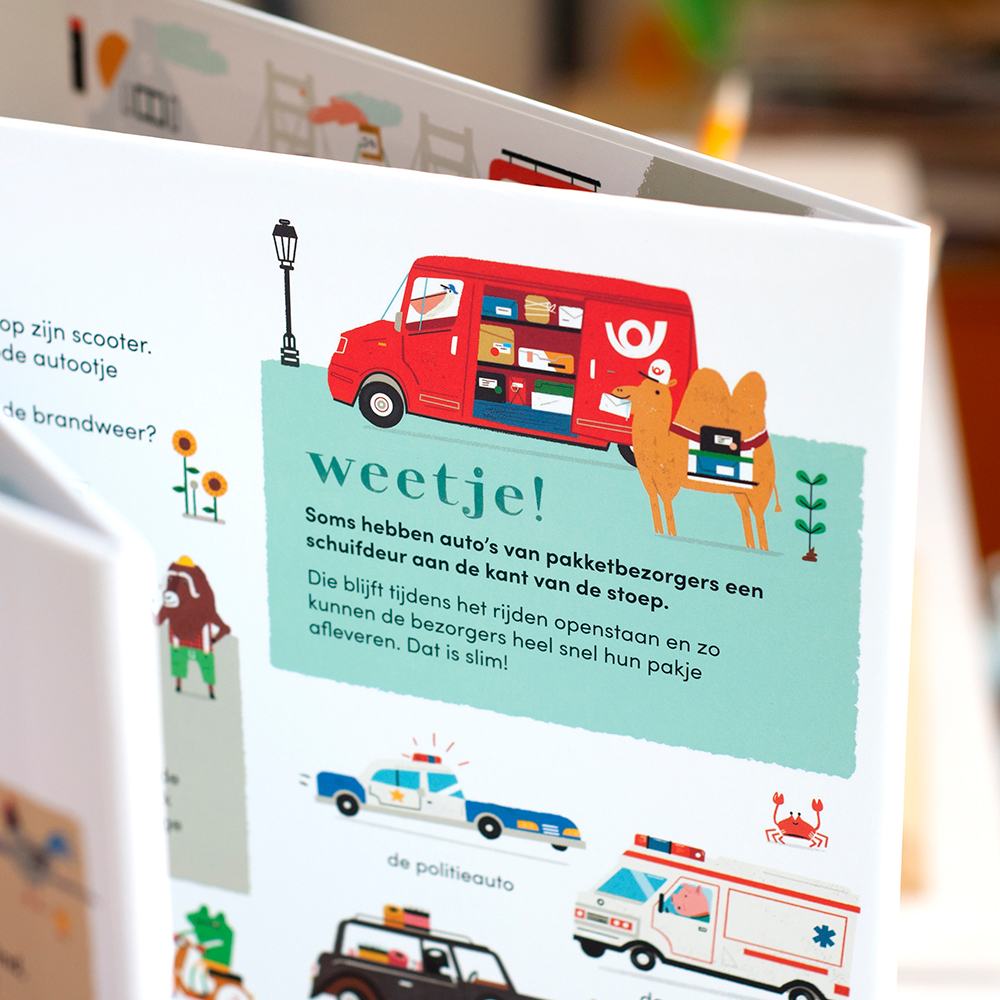 11 LANGUAGES 100.000 COPIES
Our goal to expand the world of Makii was definitely reached with this series, where kids learn about different themes – from dinosaurs to vehicles – in an original way. We're very happy with the result and luckily we're not the only ones: the ZigZag books have been translated into 11 languages, with a total edition of almost 100.000 copies – and more themes are on their way!

Are you interested in a collaboration as well? We're looking forward to hearing from you!
Download our Tailor Made Catalogue to get an overview of the possibilities.
Or get in touch via email or give us a call at +31 6 47 51 44 84.