Wooden toys, a Giant Colouring Picture, tattoos and pins for Dinos Alive:
a dinosaur themed exhibition travelling in the USA and Europe.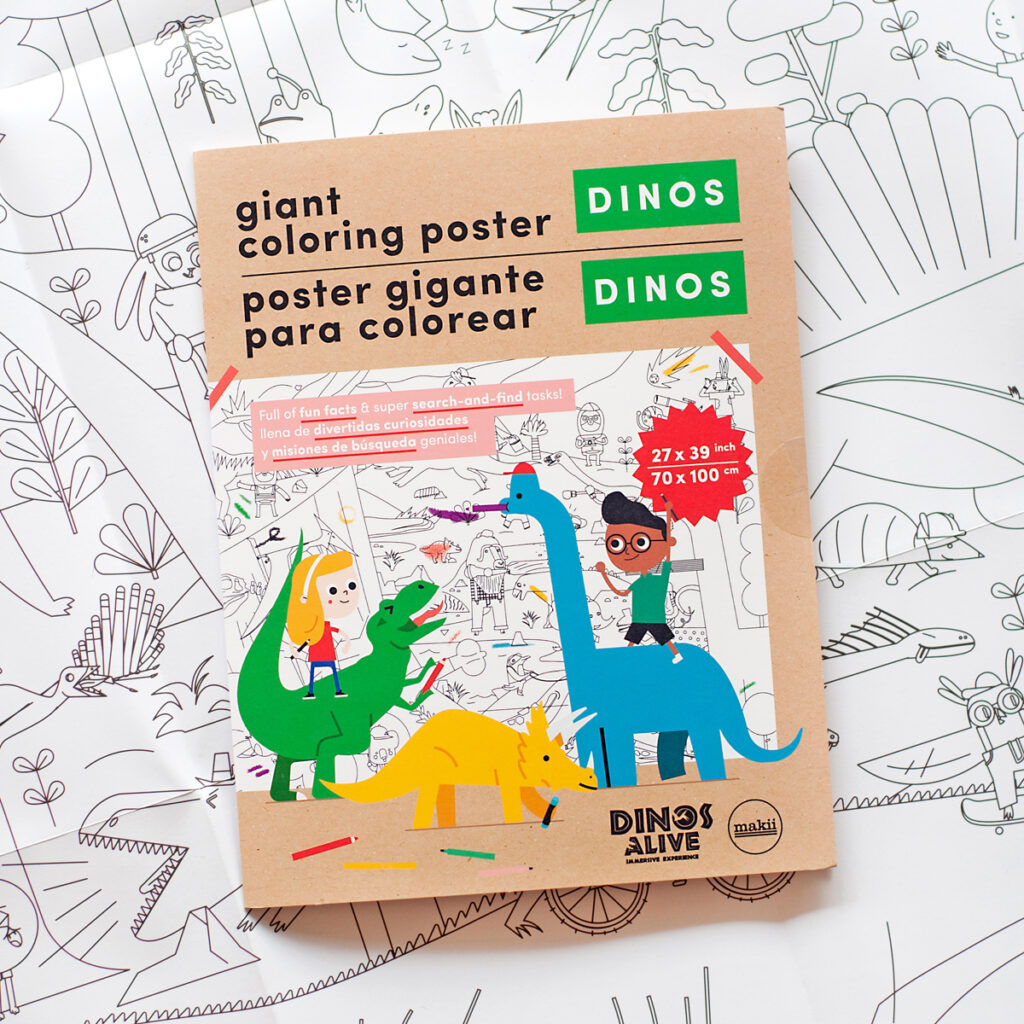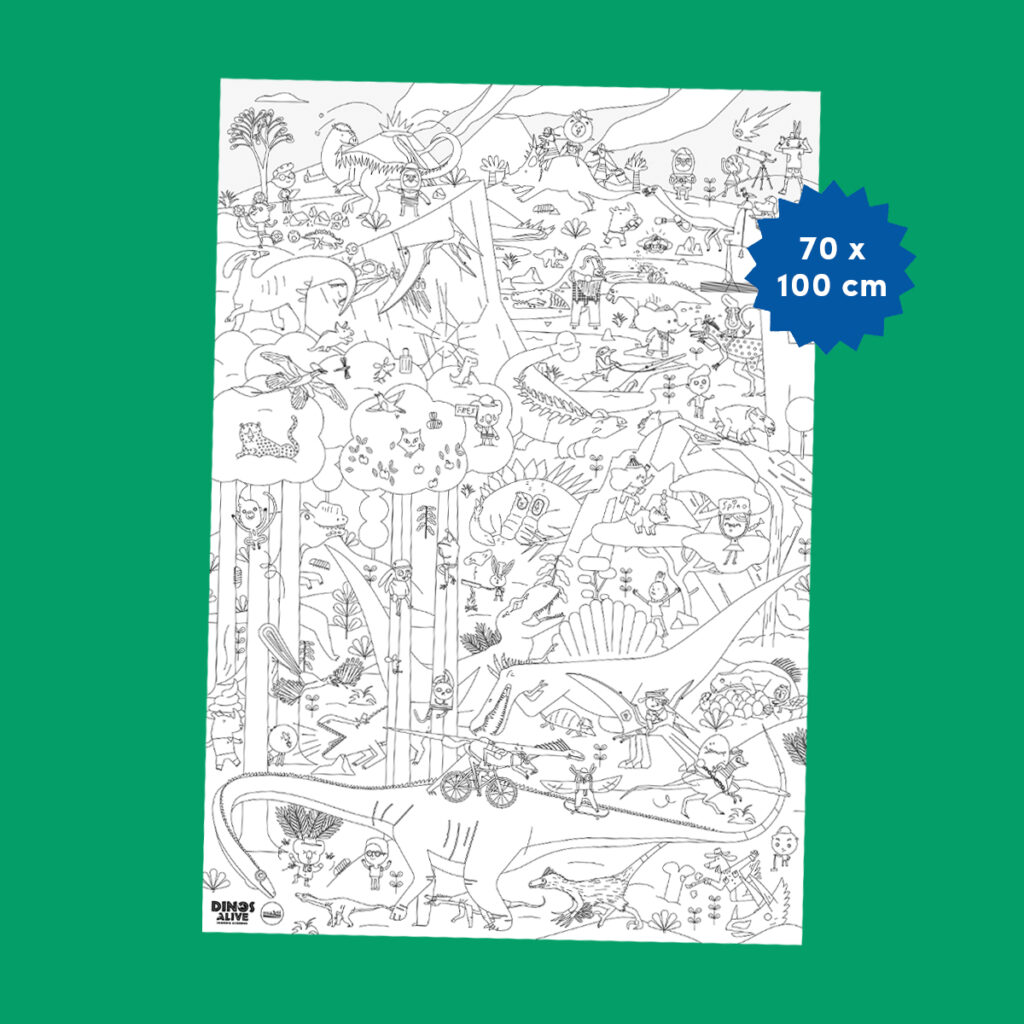 SMALL BEGINNINGS
The first products we developed for the Dinos Alive exhibition in Brussels were a colouring picture, temporary tattoos and pins. It so happened that around this time, we were working on our Animal Parade project, our first venture into three dimensional toys.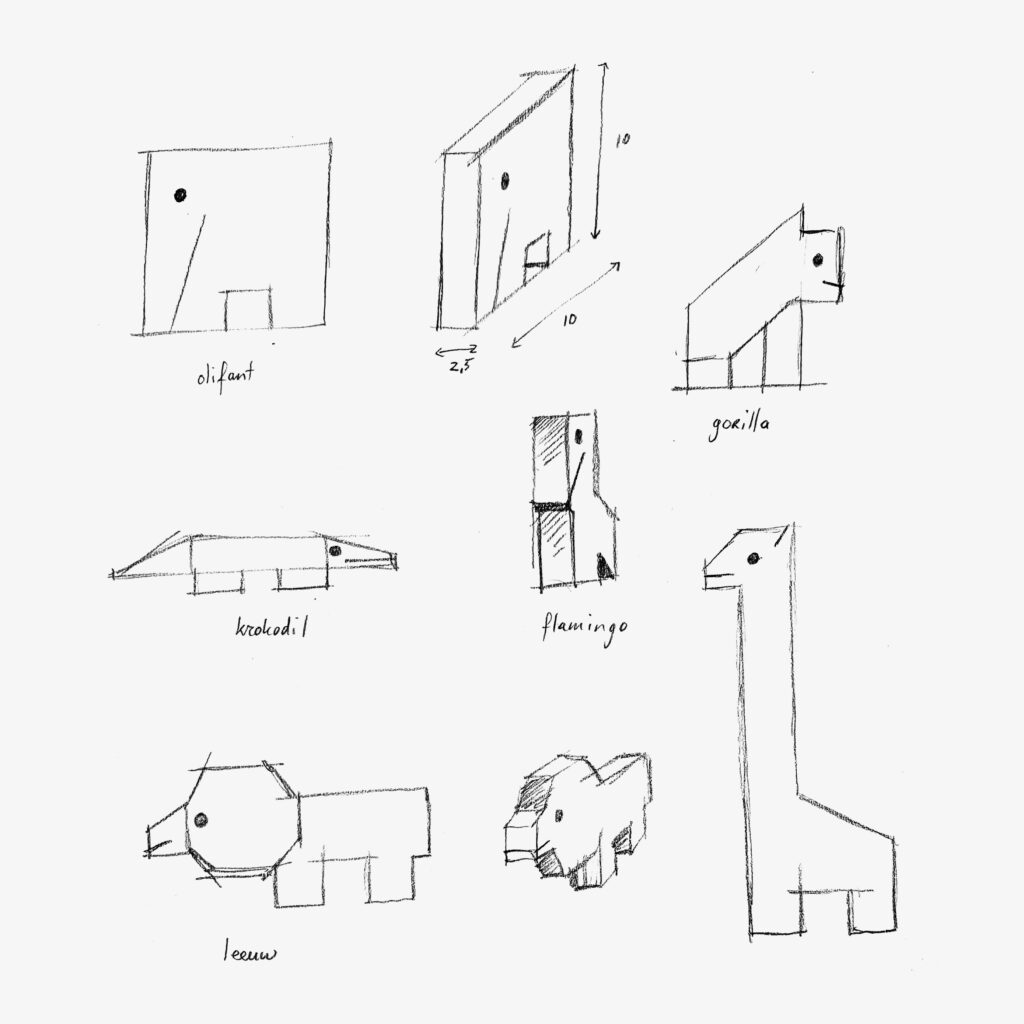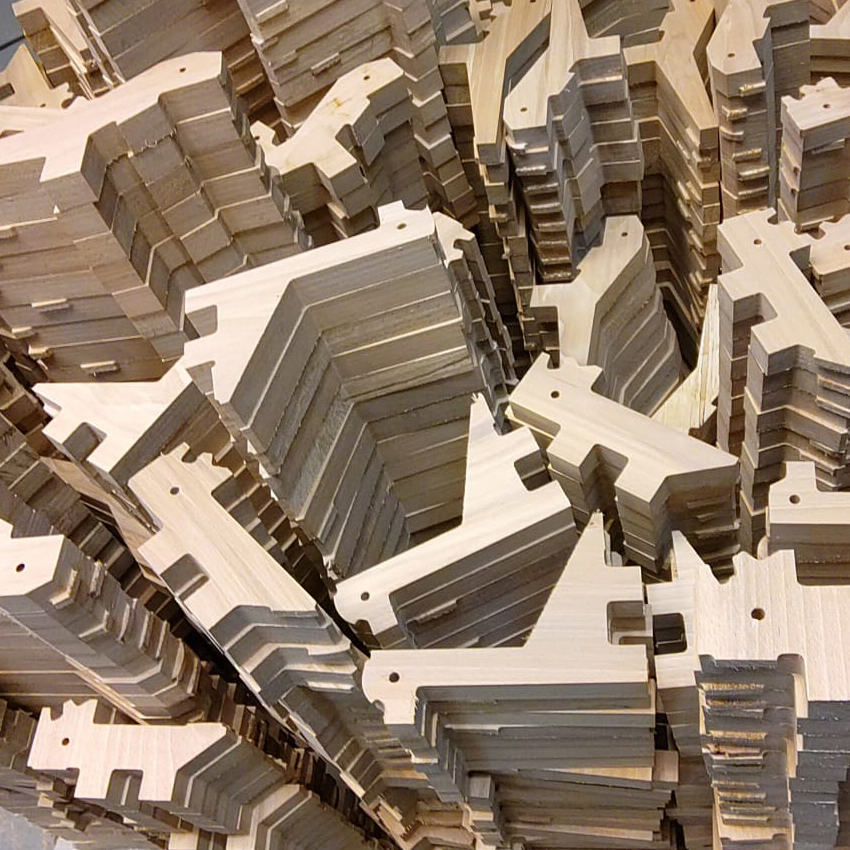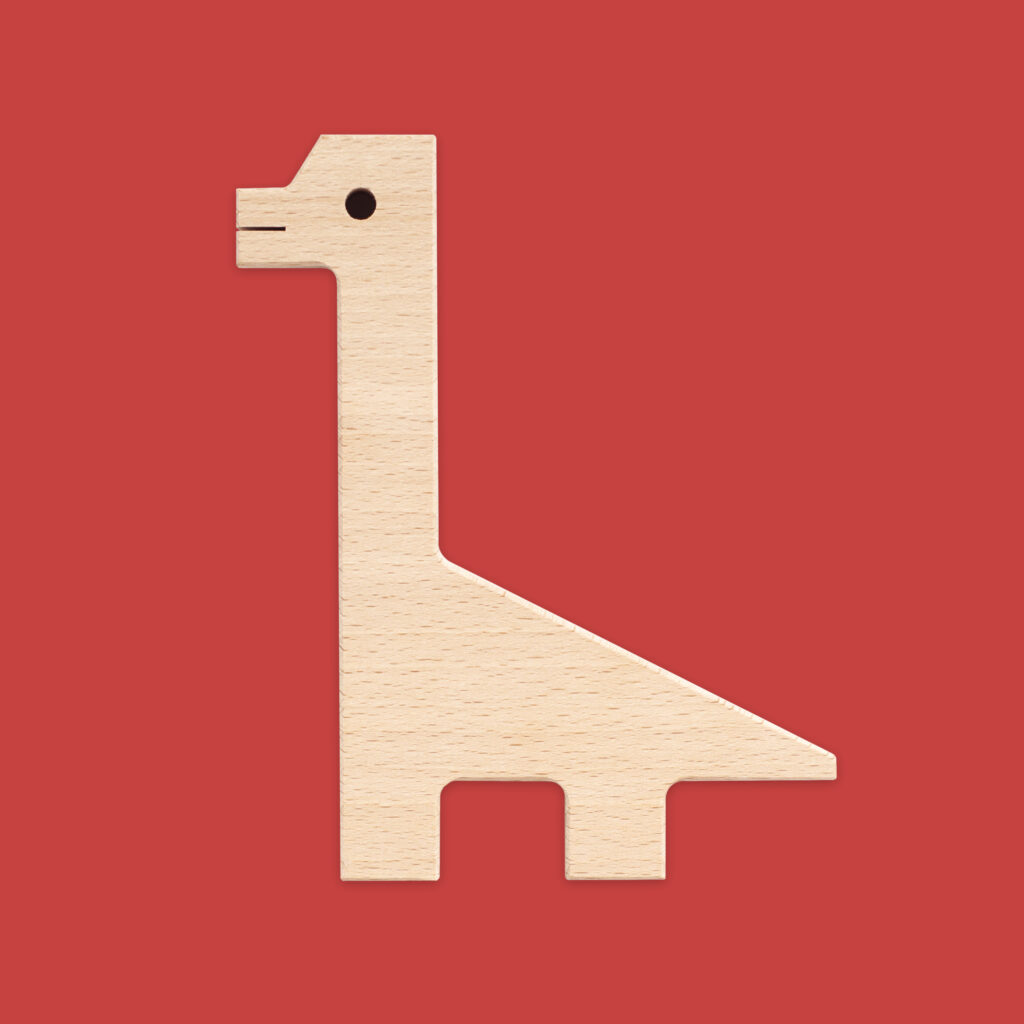 BIG PRODUCTION
We immediately thought the wooden toys could be a wonderful addition to this dinosaur themed collection, so we suggested this idea to Karina – who loved it. We got our pencils out and started designing a Triceratops, T-Rex and Brachiosaurus. And what started out as a relatively small order for the exhibition in Brussels, ended up being a production of more than ten thousand wooden dinosaur toys for the travelling exhibition in the USA.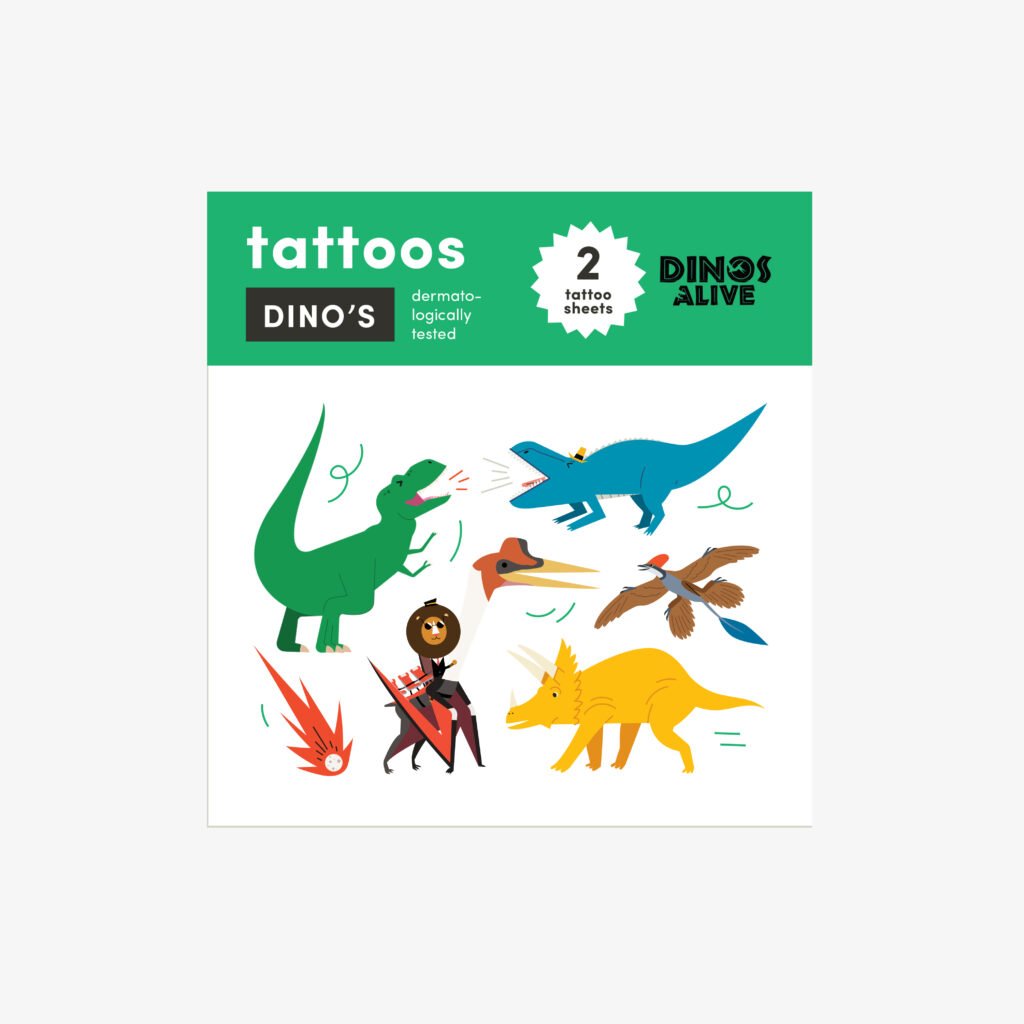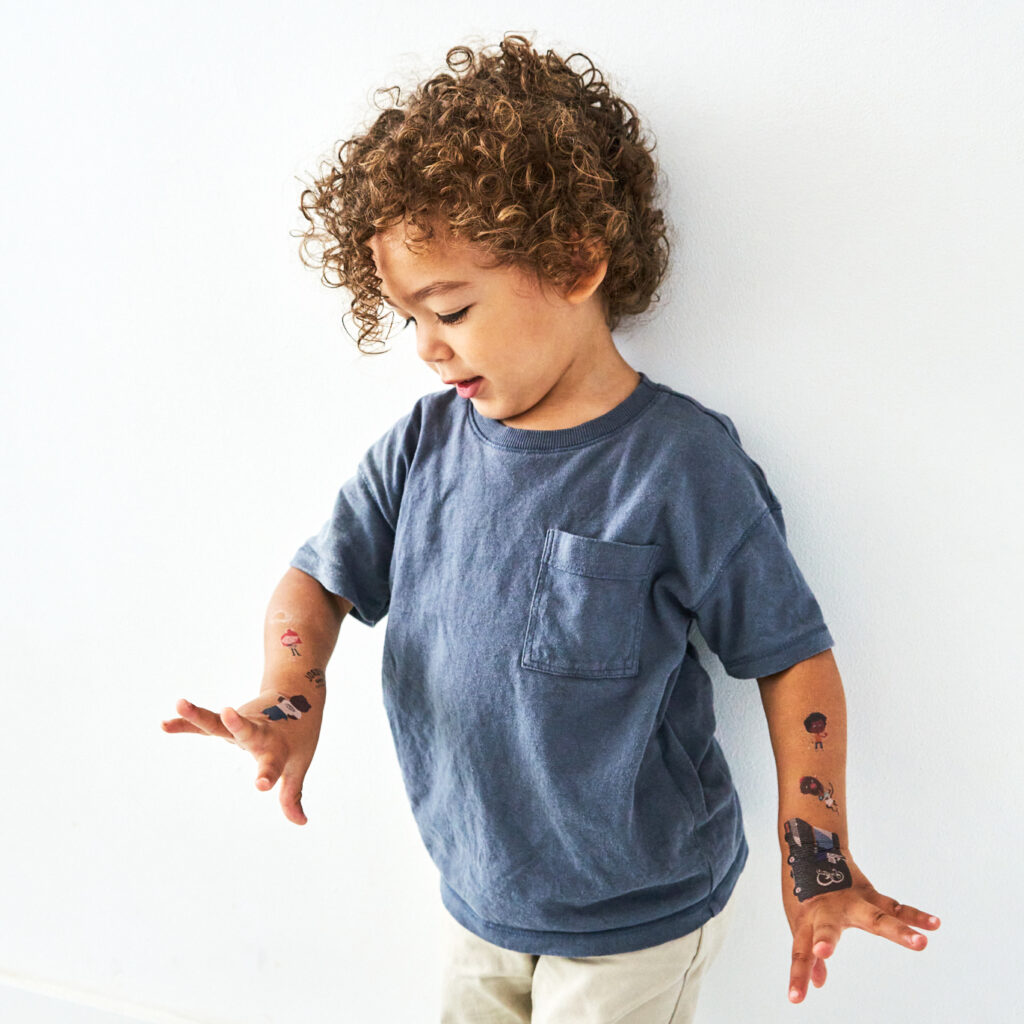 CHALLENGES
This all happened during the first covid lockdowns, so you can imagine the production was a bit of a challenge. But we made it all work: we always make sure to work with a range of different suppliers, so we can assure the production and timely delivery of our products.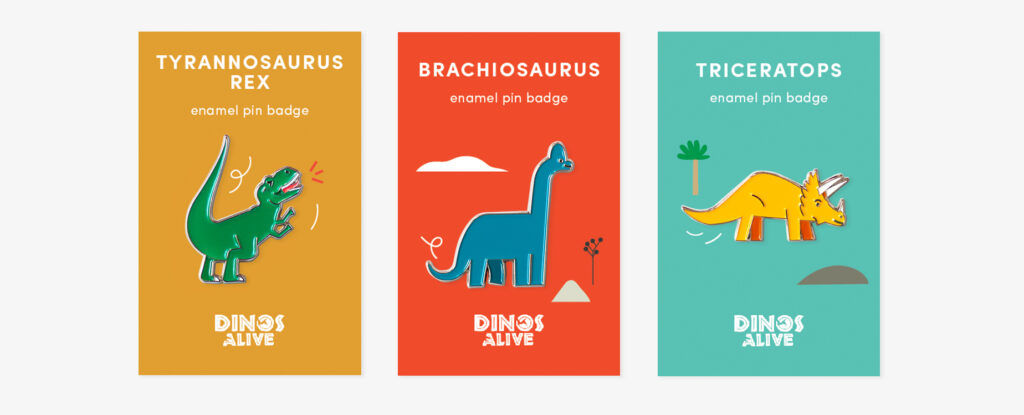 FROM PINS TO HANDMADE TOYS
From pins to tattoos and from colouring pictures to handmade wooden toys, we're happy to have supplied this exhibition shop with a variety of products in all price ranges.
Are you interested in a collaboration as well? We're looking forward to hearing from you!
Download our Tailor Made Catalogue to get an overview of the possibilities.
Or get in touch via email or give us a call at +31 6 47 51 44 84.